The Tigers community is saddened to hear of the recent passing of Tiger #832, Mark McIntyre, who passed away following a battle with cancer.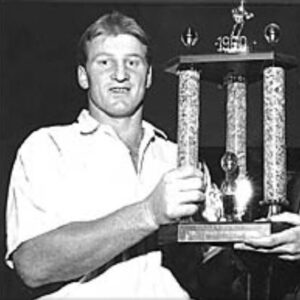 Mark played for the Tigers in 1987 and 1988, coached by Shane NcNally and Des Morris respectively.
A big, tough and immensely strong front-row forward, Mark was a remarkable workhorse forward, always prepared to do overtime with crunching defence and make the hard hit-ups time and time again, earning himself the nick-named "The Tractor".
During his two seasons at the Tigers, Mark represented Brisbane and won selection in the Queensland Residents side for a tour of New Zealand.
Originally from Glen Innes, Mark was one of the most accomplished forwards ever to play rugby league in the Northern Rivers area.
Our thoughts and prayers are with Mark's family.