The Brisbane Tigers have announced its Club Reunion Day on Sunday 25th April 2021 at Easts Leagues Club from 1-4pm.
For the first time, the Club has reinvigorated the event in opening the invitation to all past players. On the day, a Past Player from every 'Team of the Digit Year' will be featured – i.e. 1971, 1981, 1991, 2001 and 2011.
This event coincides with the Club's Past Players Day, as well as a special Intrust Super Cup round in Anzac Day.
The playing program at home includes:
       1:30pm   Hastings Deering Colts Round 3 – Tigers v Wynnum Manly Seagulls
       3:00pm   BHP Premiership Round 3 – Tigers v West Brisbane Panthers
       5:00pm   Intrust Super Cup Round 5 – Tigers v Wynnum Manly Seagulls
This event has developed into a much anticipated and entertainment-filled occasion.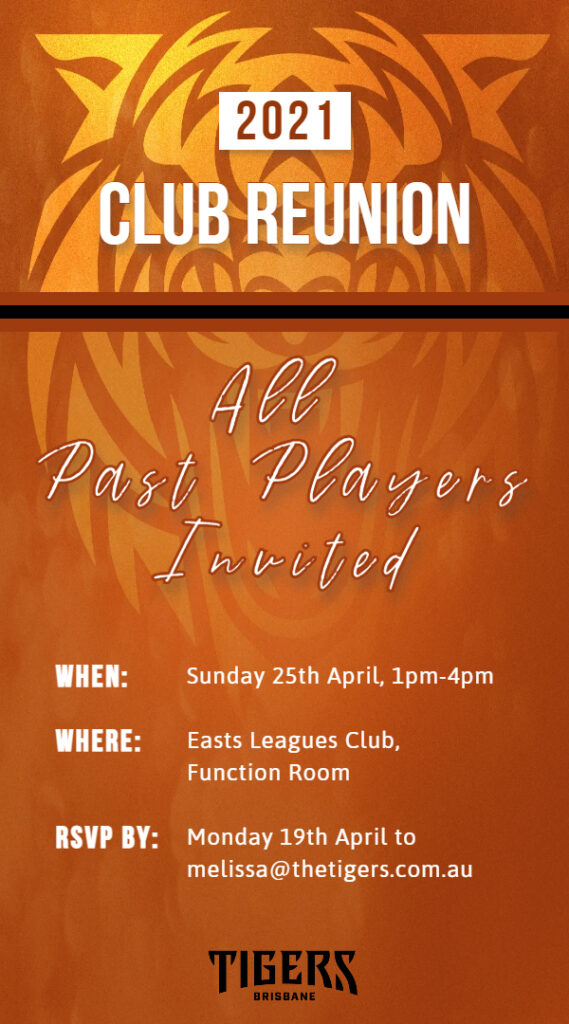 Timing may be subject to change.